Subscribing to Webhooks
To receive events directly from the app, you can subscribe to a webhook. To do this, run the 3DiVi Face Machine Client application, open the quick settings menu and click Configure.
In the Webhooks section, click the Add webhook button to add a webhook. You can add several webhooks.
In the Url field, enter the address where events will be sent. To delete a webhook, click the Delete button next to the URL.
To save changes, click the Save and restart button and wait for the app to restart (see Fig. 1).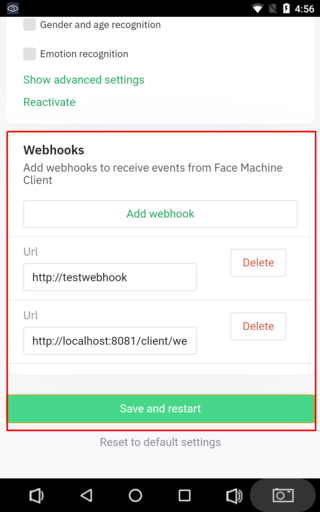 Figure 1. Webhook settings menu in the 3DiVi Face Machine Client menu